Super Time Offers Web AR: Enjoy Wine and Dine 2018
The Wine and Dine Festival is one of the most popular annual events held by the Hong Kong Tourism Board. To celebrate its 10th Anniversary, they have created brand new experiences for visitors using WebAR.
The balloon catching game used ARwiz's GamAR engine which allowed users to play the AR game through their mobile web browser with no additional app download needed. Visitors can start catching balloons once they scan the QR code on site and see the balloons floating in the air around them.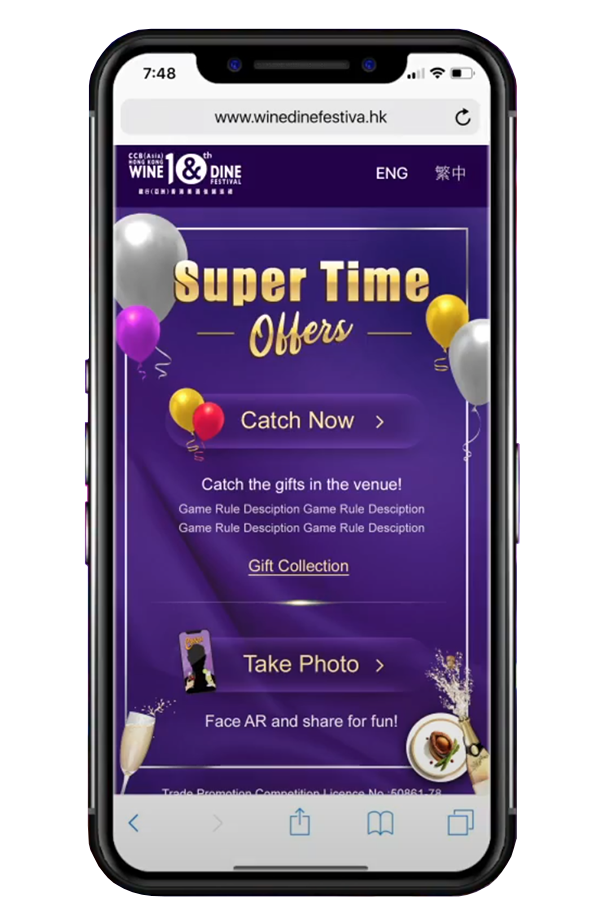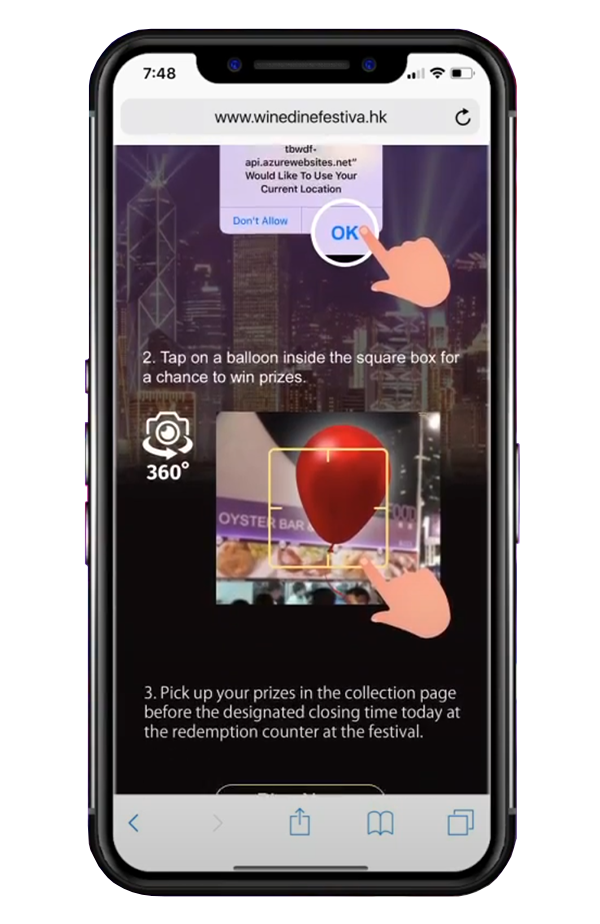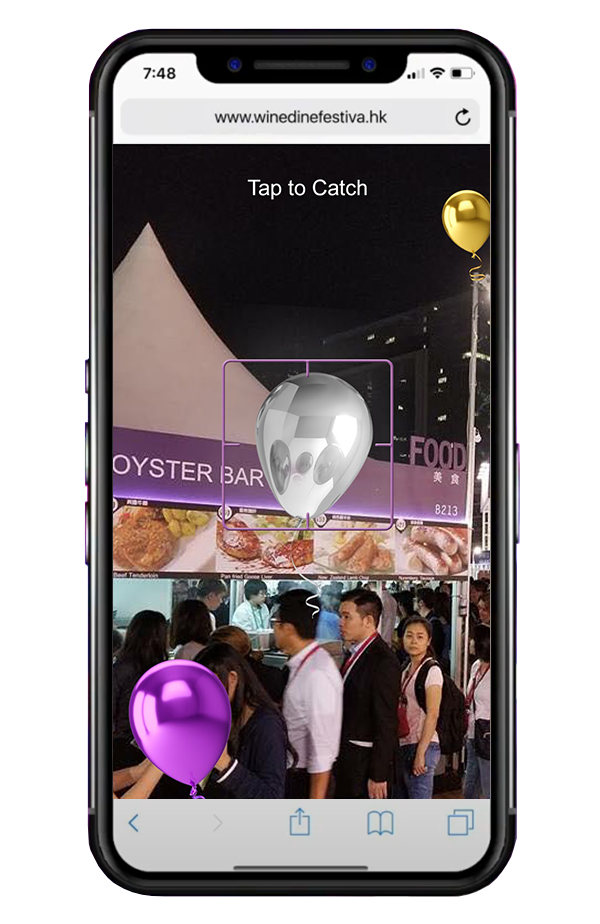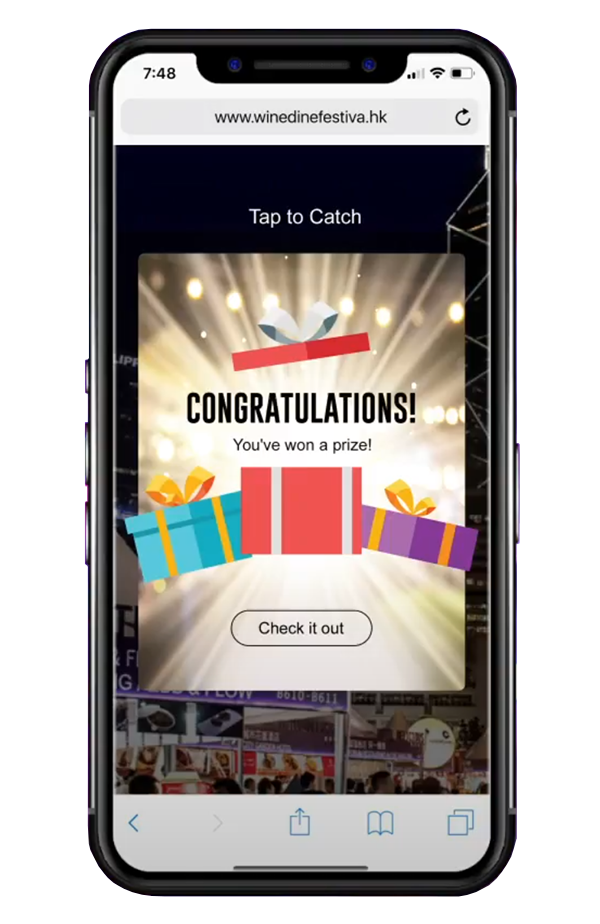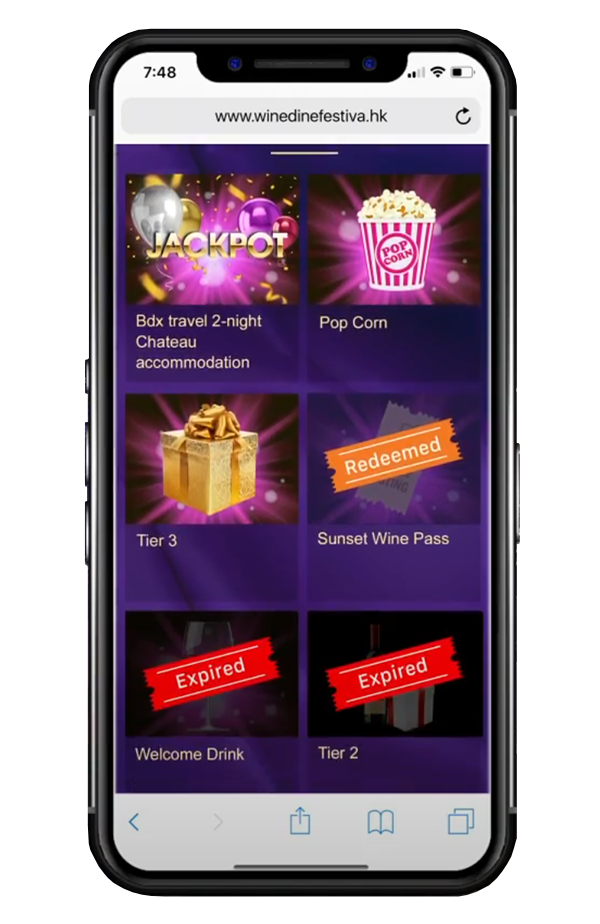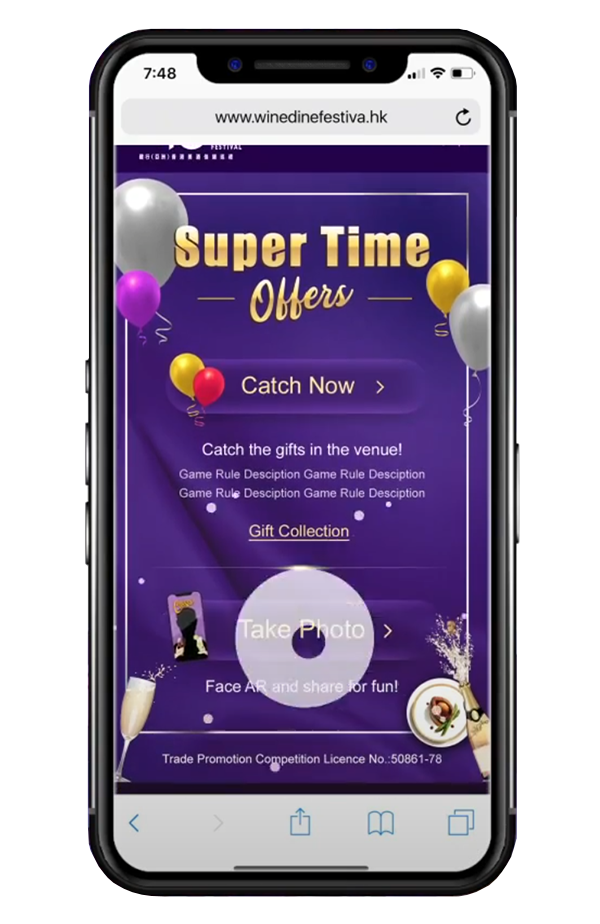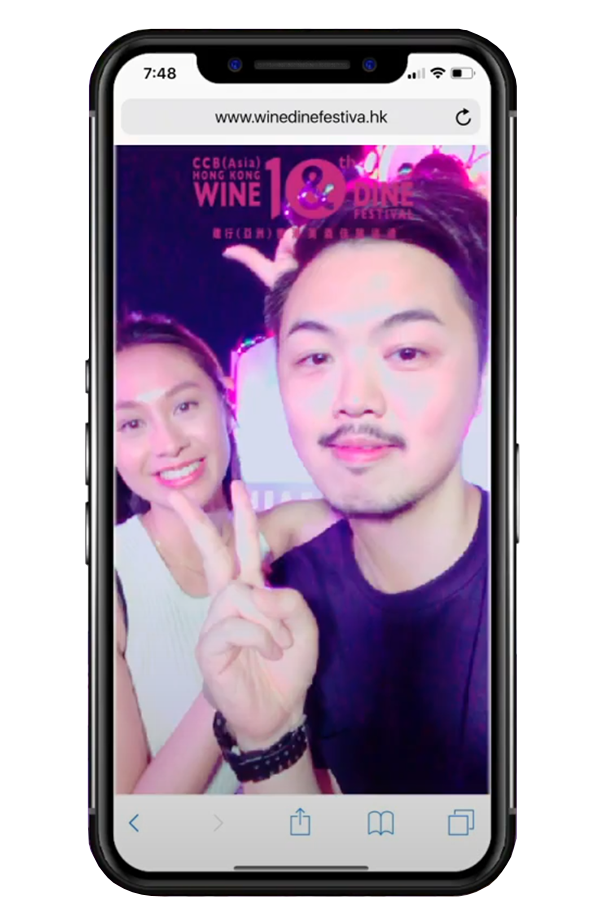 Catching virtual balloons to win Super Time Offers!
Visitors can take selfies with AR features as well as having a chance to win Super Time Offers totaling over $1,700,000 by catching virtual AR balloons on their smartphone. For the duration of the event, over 20,000 visitor played the balloons catching game and over 50,000 balloons were caught.