Discovery Bay Funtastic Easter 2021
Discovery Bay launched a website and AR Easter Egg Hunt mobile game for Discovery Bay Funtastic Easter 2021. The AR Easter Egg Hunt game held over Easter weekend attracted local and non-Discovery Bay residential families with a socially distanced version of the traditional annual Discovery Bay Easter Egg Hunt.
The game used ARwiz's GamAR technology allowing users to play the AR game through their internet browser with no additional app download. Participants only needed to register with a QR code on site, and start hunting with their browser camera on.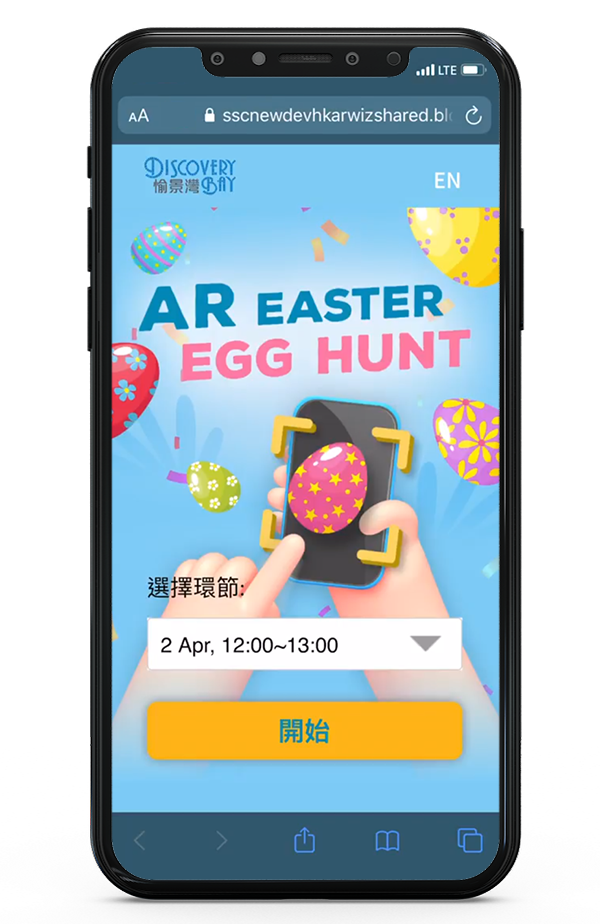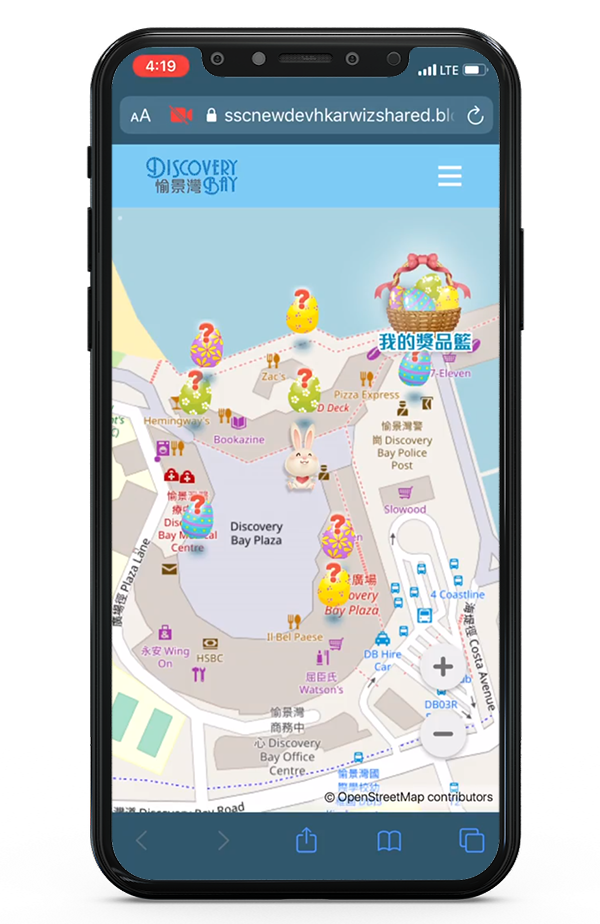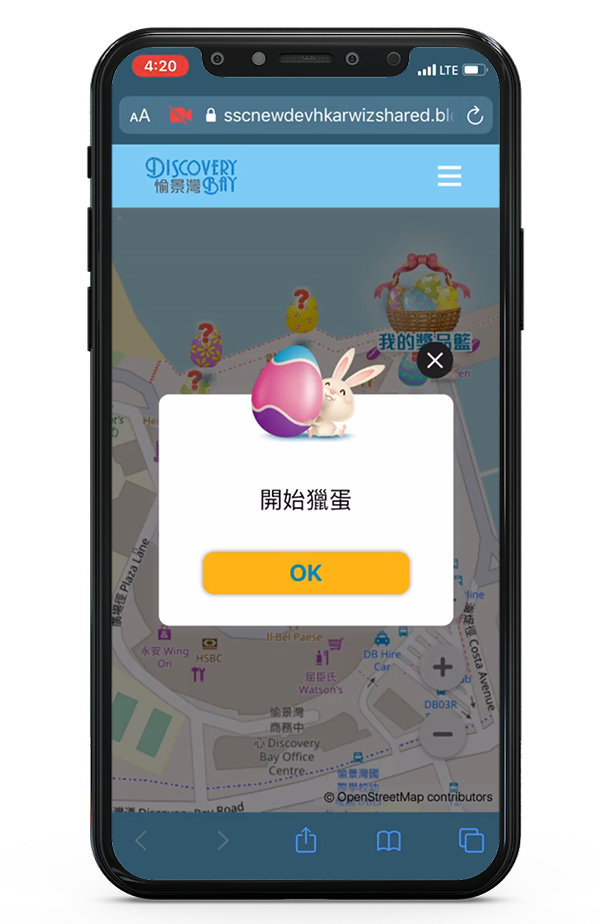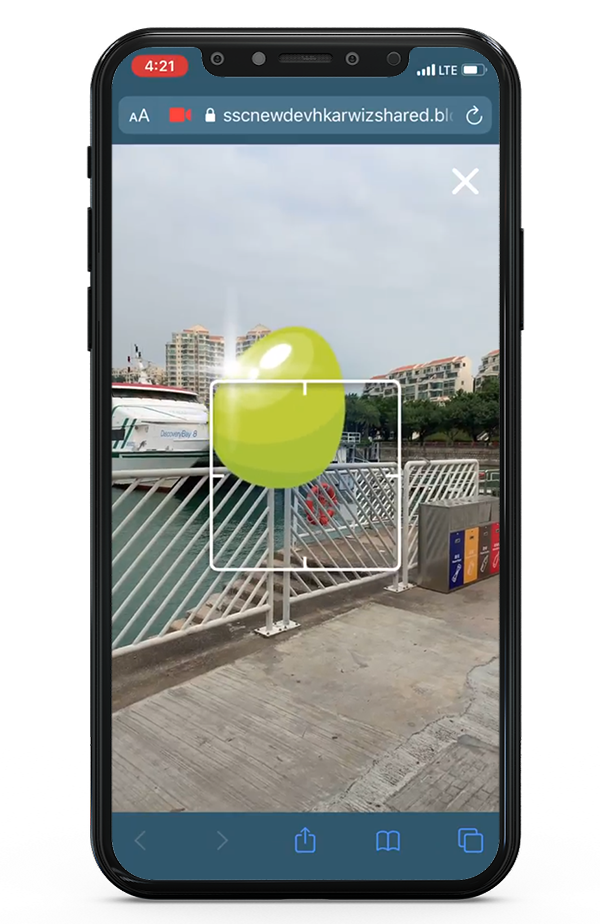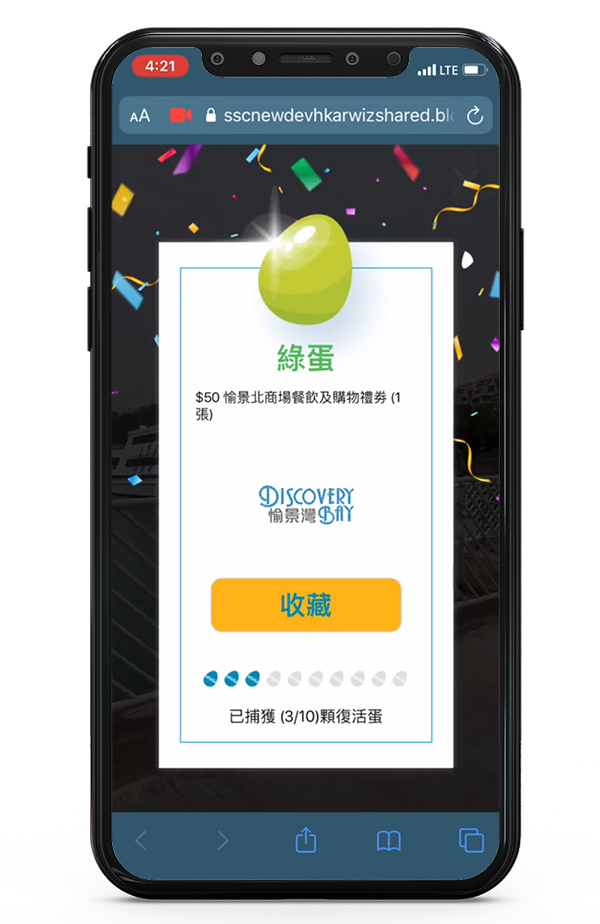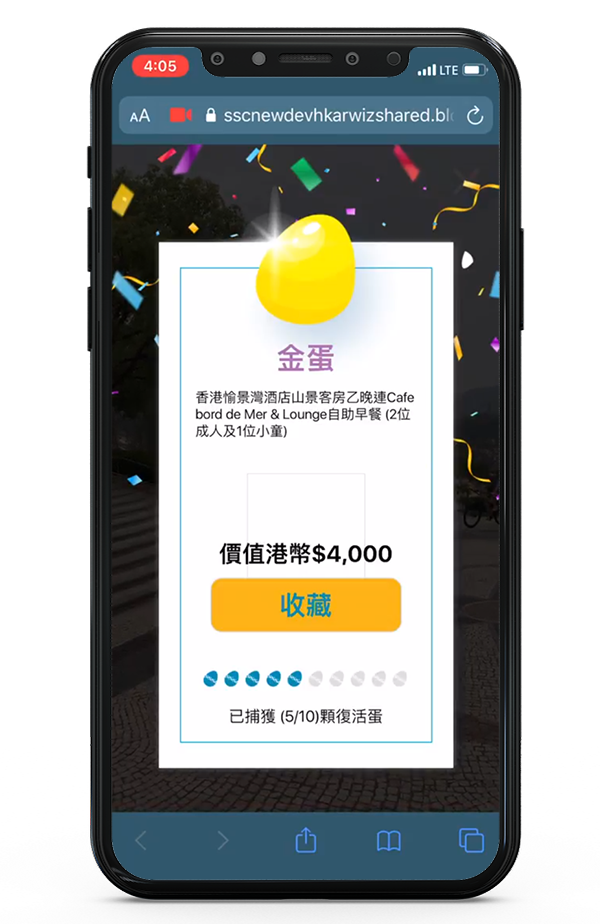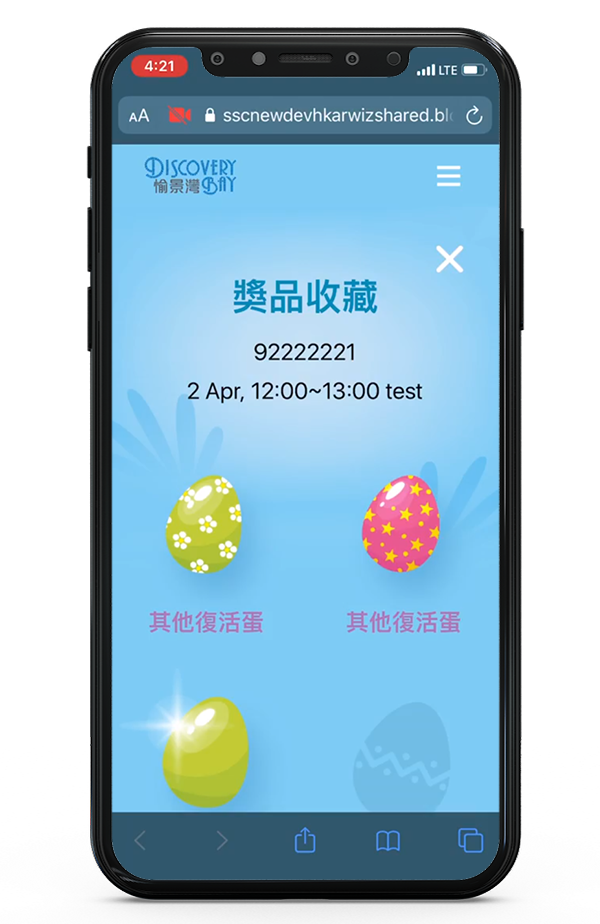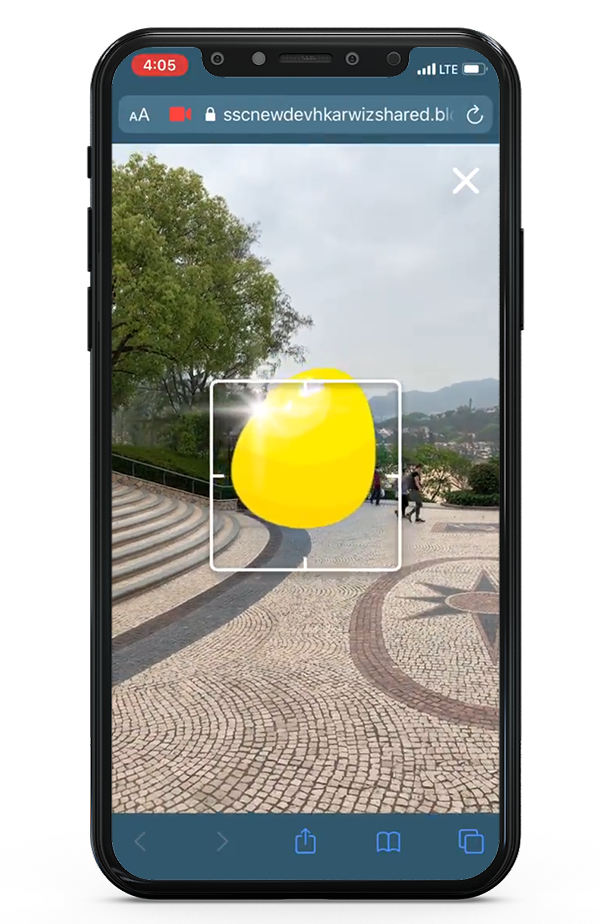 Hunt virtual Easter Eggs to win fabulous prizes!
Participants will be able to see the eggs floating in the air around them. Once users tap and catch the AR eggs hidden around Discovery Bay, the eggs can be used to redeem fabulous prizes with a total prize value over HK$900,000. The prizes were categorised in different tiers, while the golden egg representing the grand prize worth HK$4,000, and other coloured eggs representing other gift tiers, arranged in different places around the game area. A total of over 2,000 people joined the hunt and over 20,000 pieces of gifts were given away to winners.