AR Exploring Tai O with LantAR
To align with the Tai O Leisure and Recreation Plan which includes 3 walking trails on 3 focuses, Cultural, Heritage and Scenery, LantAR was released on 29 Apr to guide visitors around Tai O.
LantAR does not require users to download any mobile application but simply browse the web using native mobile web browsers. Powered by ARwiz's GeoAR technology, a 3D avatar acts as a virtual tour guide to all attractions in Tai O in the web "app"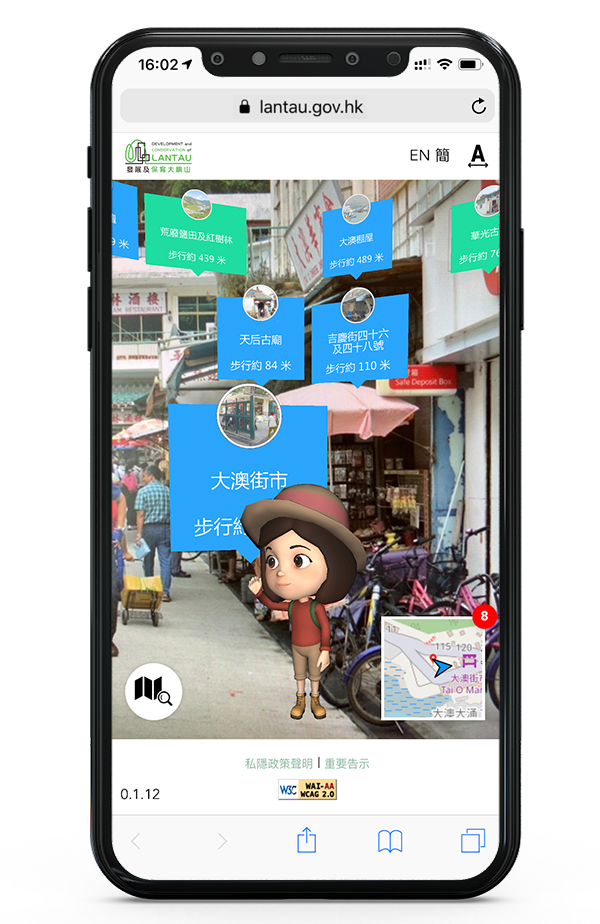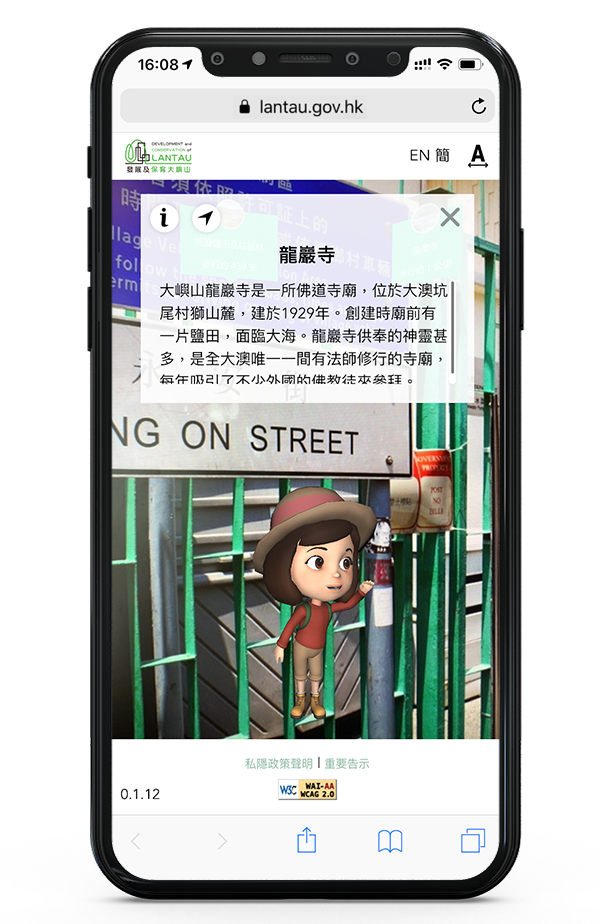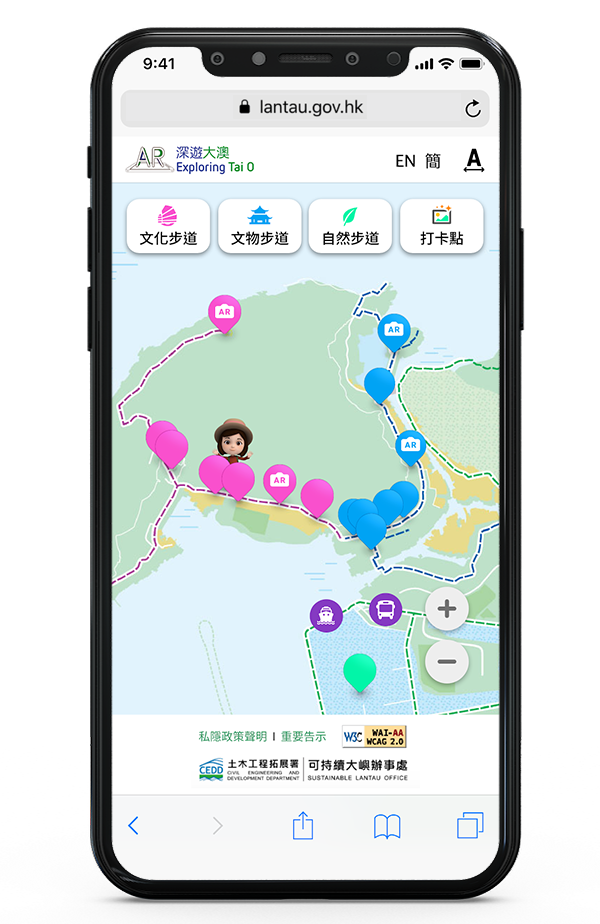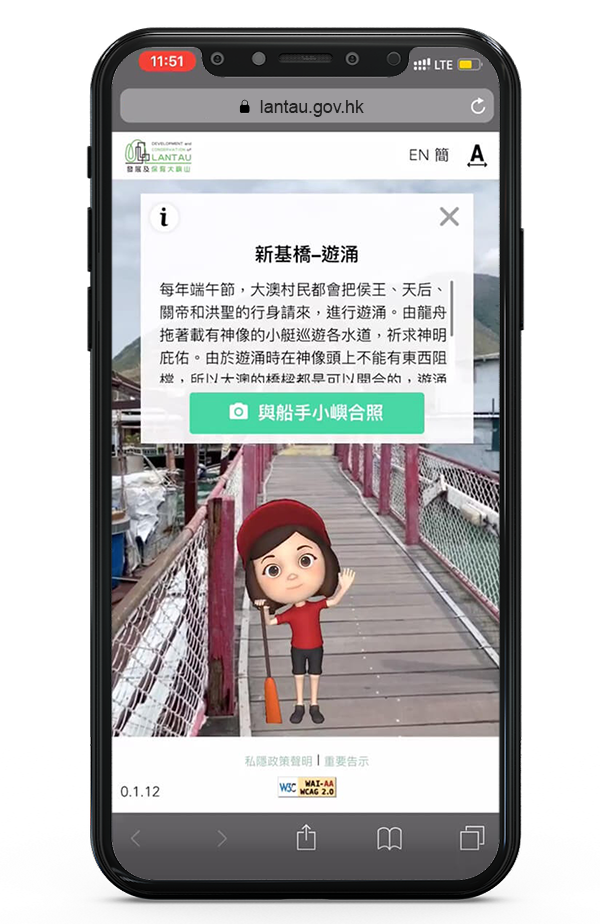 Visit Tai O with a virtual tour guide:
Users using LantAR will also find location-based virtual signages providing brief information and interesting stories regarding the background of each tourist spot. The web app will also provide precise way-finding for visitors in need of navigation assistance. Another interactive function is "LantAR" will change her costume when she arrives at specific locations around Tai O.