Navigate in Hong Kong International Airport
GeoAR features from ARwiz was launched at the Hong Kong International Airport (HKIA) in 2017. For the 70 million yearly passengers traveling through HKIA, they now have access to state of the art AR navigation and AR signage translation services in the palm of their hands.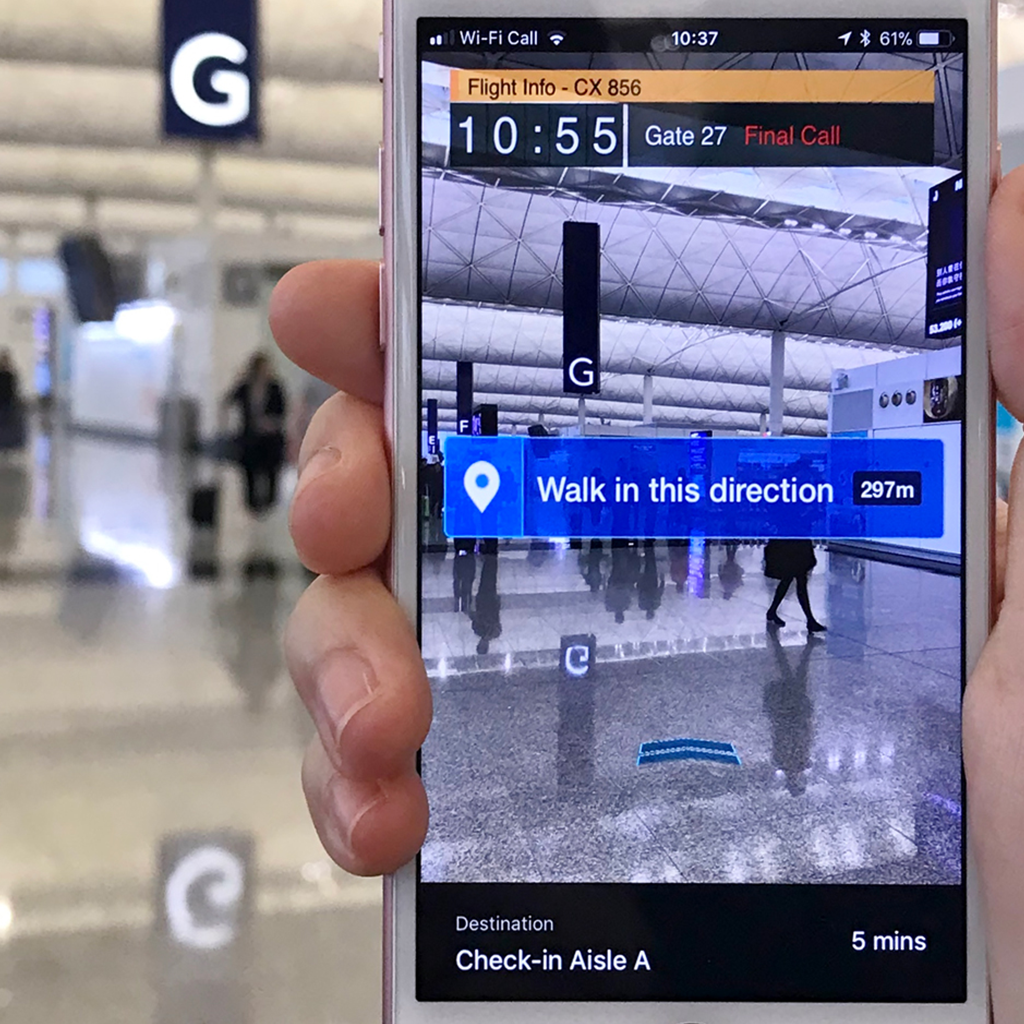 Visitors can download the free app to have a live view of their journey to navigate through every corner of the airport and find any airport amenity.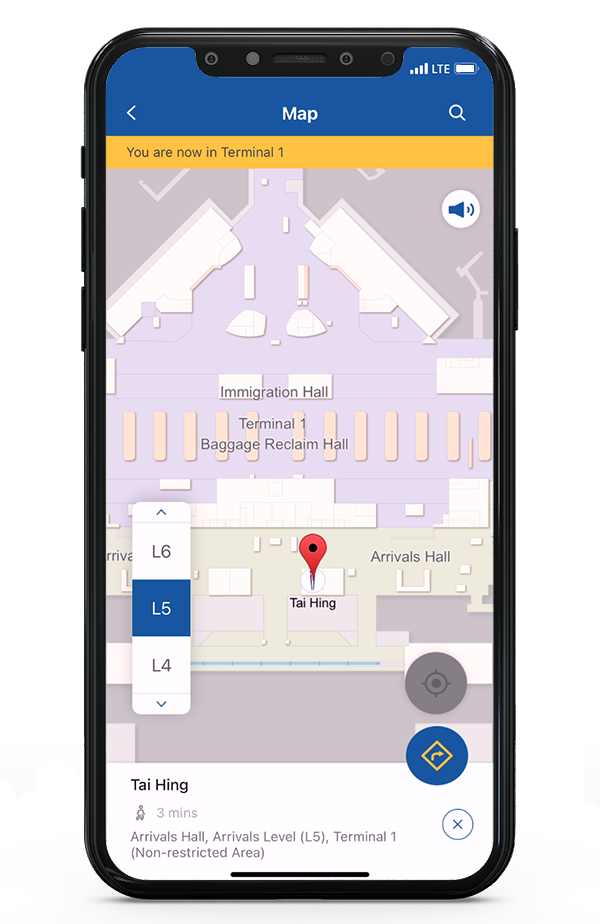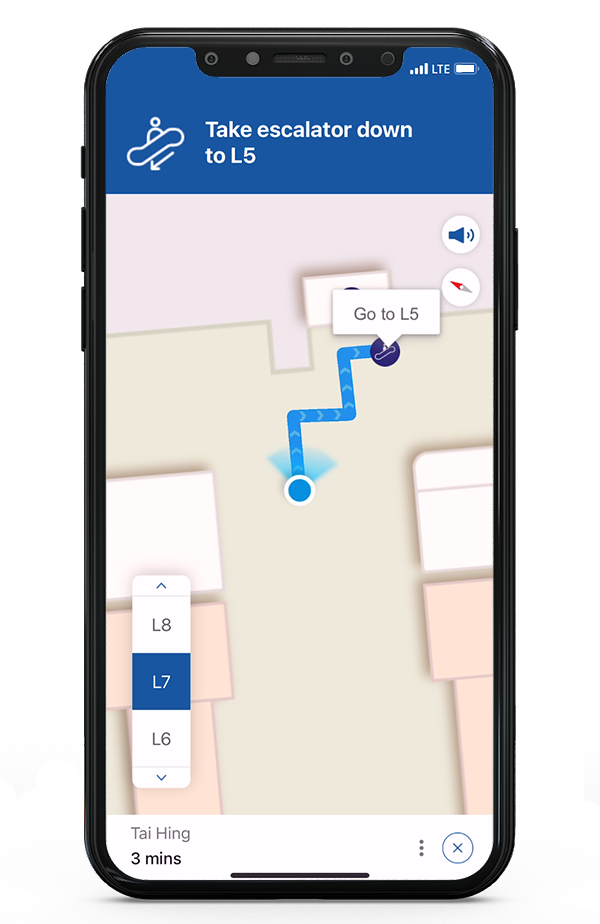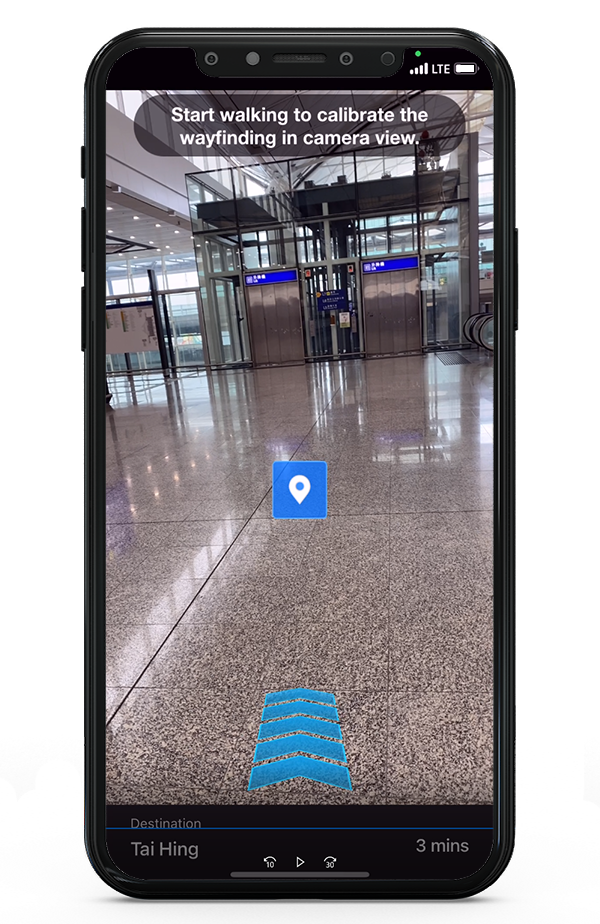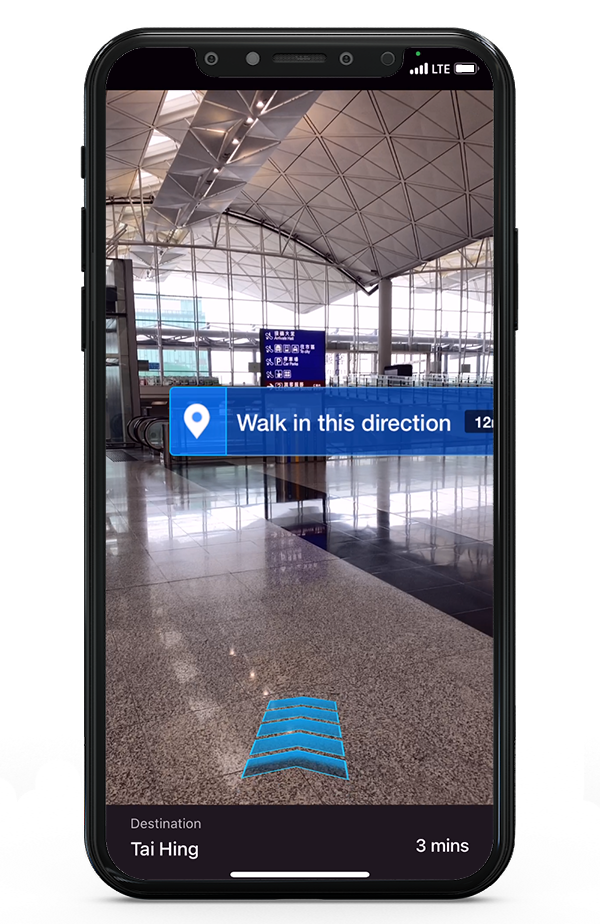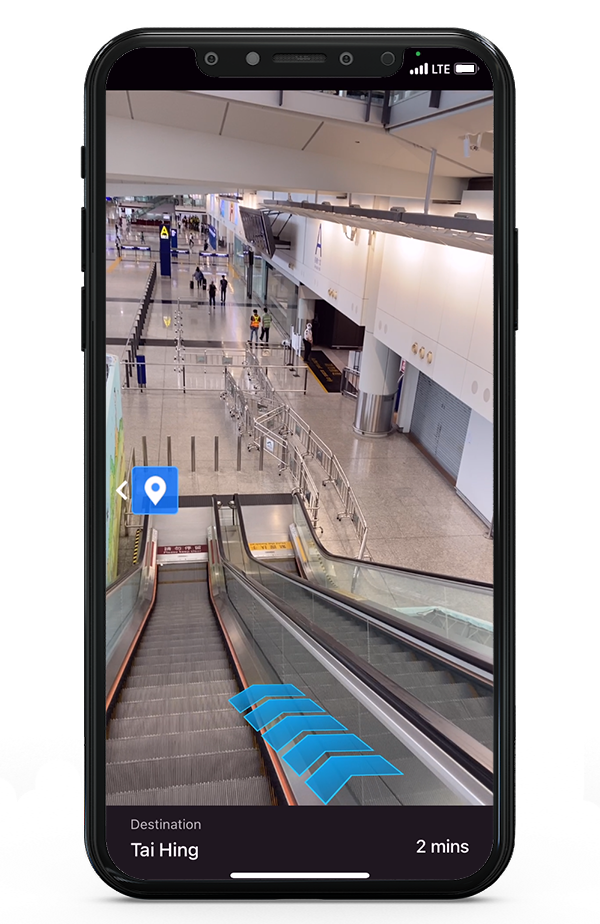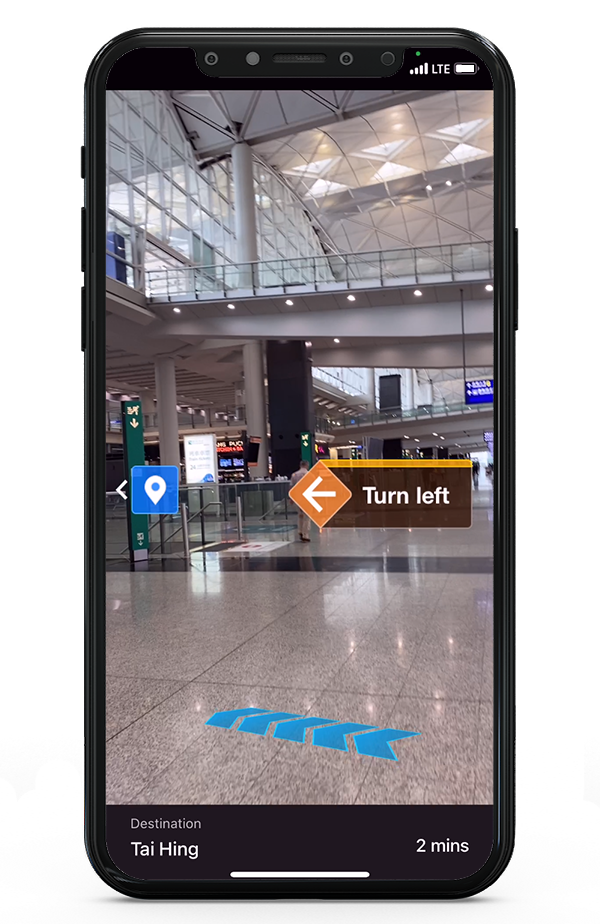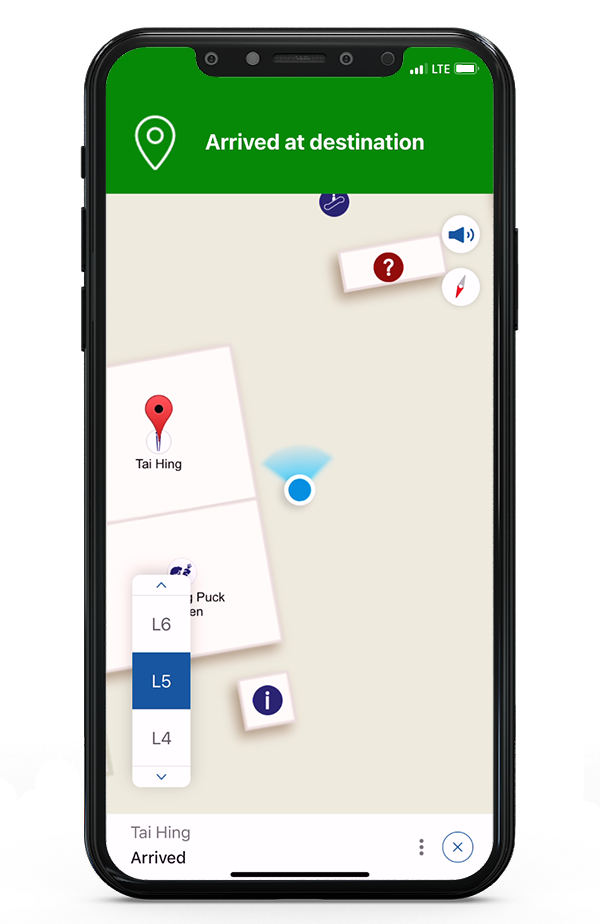 AR navigation and instant translation
To offer passengers a more homey experience, all signage at the HKIA can be translated instantaneously into a language of their choice by opening the translation function and pointing their device at any of the signage boards.
To provide passengers the best of both worlds with ease, all they need to do is tilt their smart devices to toggle seamlessly between the indoor map guide and AR navigation.